Cooking Club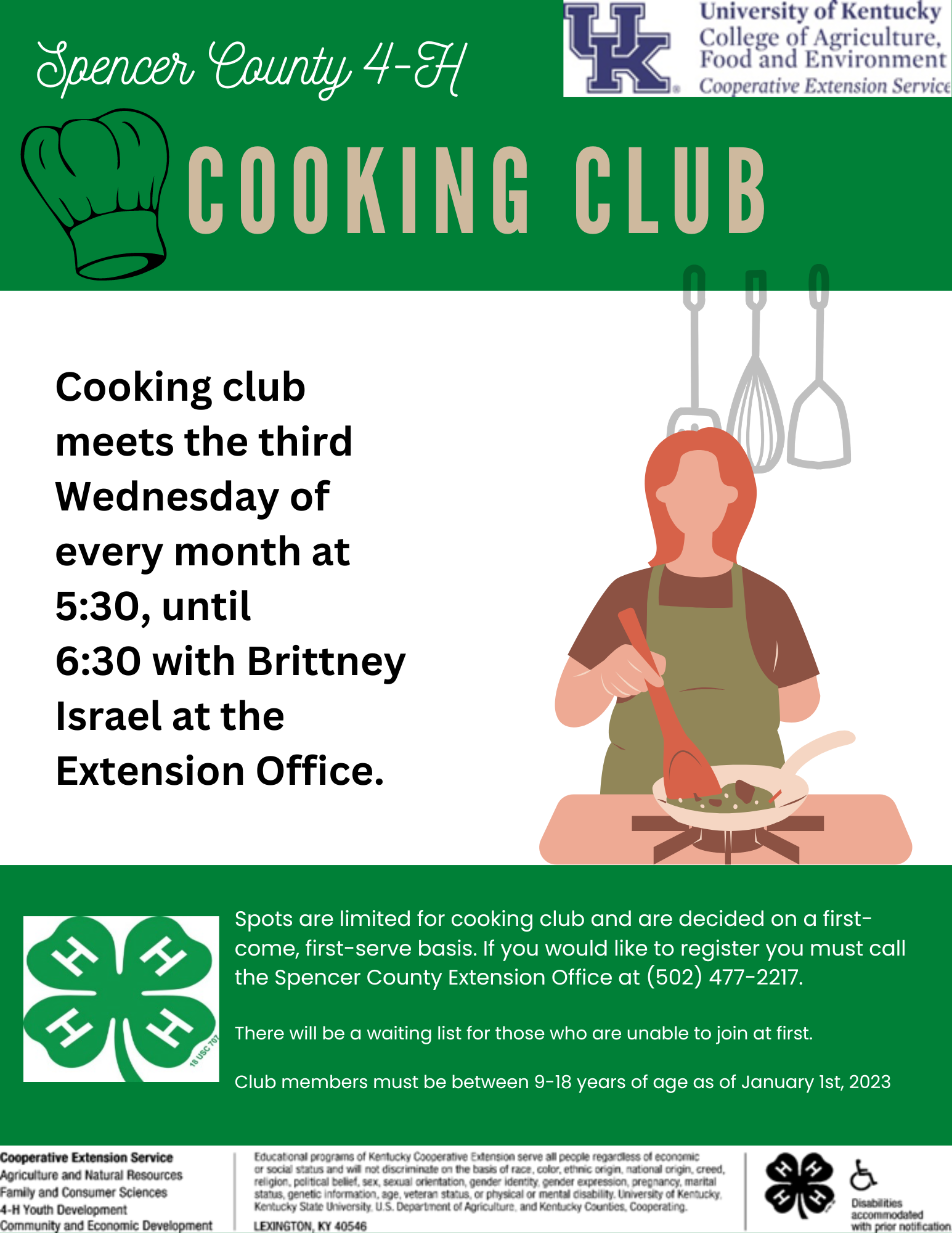 Cooking Club
In-Person
Cooking Club every third Wednesday of the month. RSVP required.
Spencer County Extension Office
100 Oak Tree Way
Taylorsville, KY 40071
Last Revised: Mar 10th, 2023
Event Description
Cooking club will meet the third Wednesday of every month at 5:30 with Brittney Israel at the Extension Office. RSVP before the event by calling the Extension Office at (502) 477-2217.