Healthy Her: Dress for Success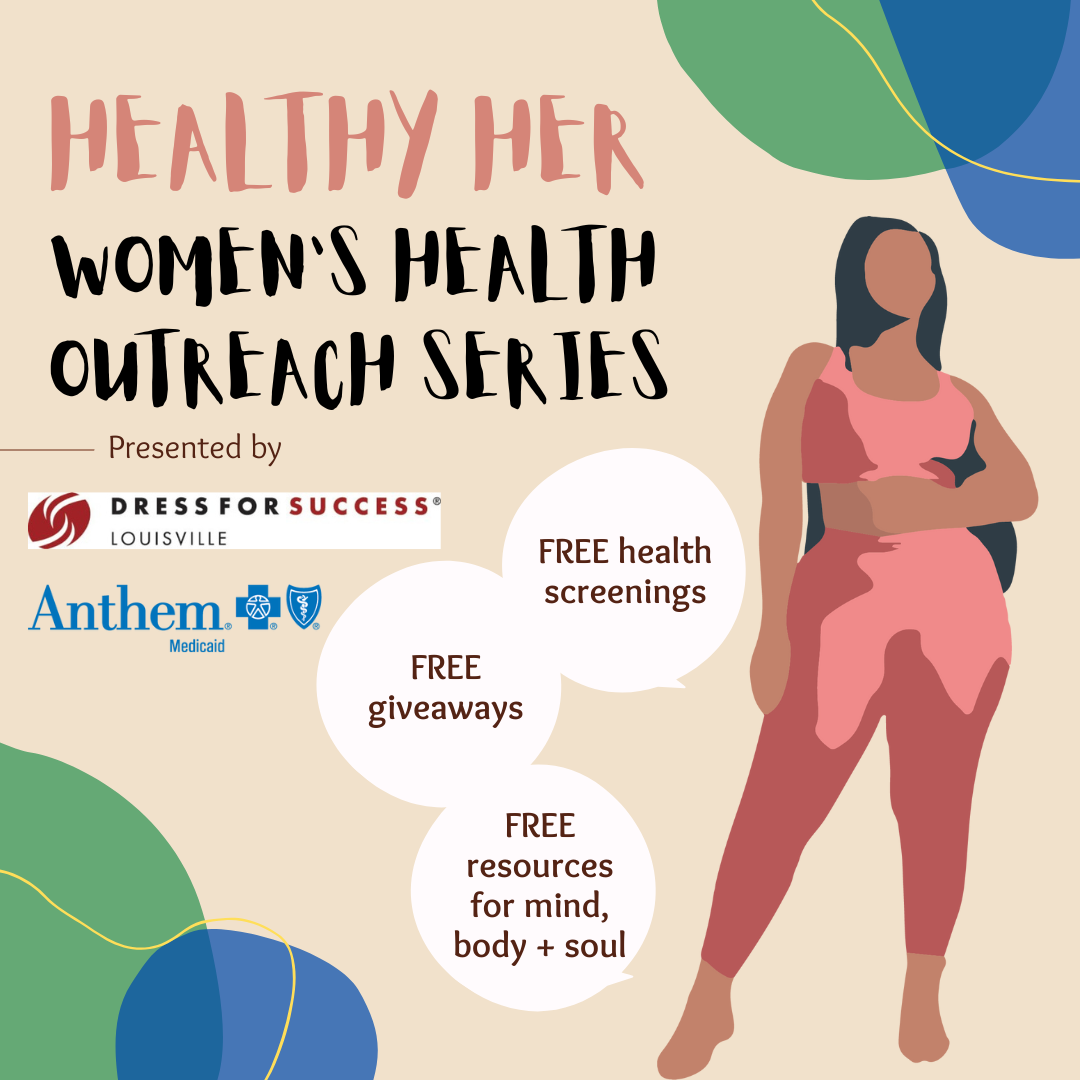 Healthy Her: Dress for Success
In-Person
Healthy Her: Women's Health Outreach Series Dress for Success
Spencer County Public Library
168 Taylorsville Road
Taylorsville, KY 40071
Last Revised: Mar 10th, 2023
Date and Time
-
Click a date above to export this event to your calendar.
Event Description
In partnership with Dress for Success, Louisville and Anthem Medical, the Spencer County Public Library is hosting Healthy Her: Dress for Success. This will be one session of many in the Women's Health Outreach Series which all include free health screening, giveaways, and free resources for mind, body, and soul.
The event will take place at the Spencer County Public Library on March 16, 2023 from 10:30 AM - 2PM.